Mathematics Graduate Programs
The Department of Mathematics offers a Master of Arts in Mathematics and a Master of Science in Statistical Data Science. Graduate study at SF State is guided by the philosophy that graduate students develop and pursue their own mathematical interests. Students are encouraged to contact individual faculty members with specific questions about their research activities.
Graduate Study at SF State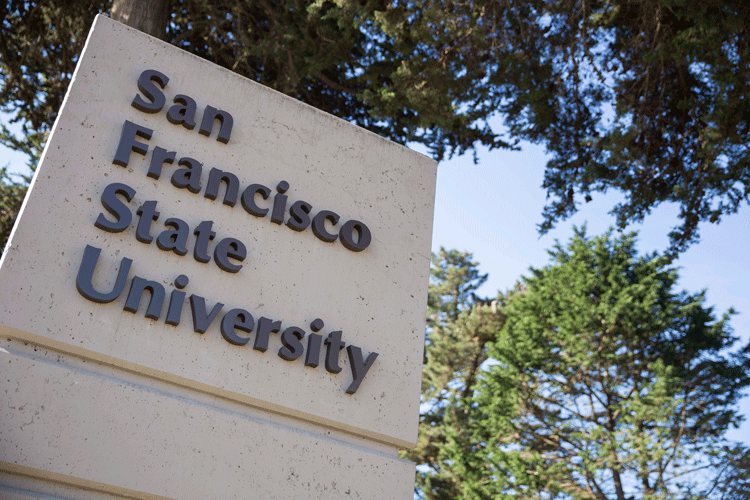 San Francisco State University is a large, comprehensive, urban university enrolling about 7,000 graduate students in 124 different master's degree and credential programs. The campus is located in an unusually vibrant and beautiful city with a rich intellectual and cultural life. Graduates find opportunities in nearby Silicon Valley, home to many of the world's leading technology companies, in downtown San Francisco's large financial and insurance industry and in a thriving biotechnology sector. SF State is strongly committed to achieving excellence through cultural diversity.
Resources
Application & Admission Information
Information on how to apply along with online application forms are available from the Division of Graduate Studies. Applicants must contact all colleges and universities where they have been enrolled and order official transcripts for SF State.
Applicants for fellowships and teaching positions must submit at least two letters of recommendation. These letters may be from academic supervisors, past employers or anyone else who can address the applicant's qualifications for graduate study in mathematics. Applicants may submit these with their applications.
Fall: Priority Deadline is March 1.
Spring: Priority Deadline is October 1.
The Mathematics Department will continue to review applications on a space-available basis after the deadlines.
Support for graduate students is provided through teaching assistantships and scholarships. For many students, teaching is an important part of their career preparation. At SF State, graduate student instructors manage all aspects of their classes.